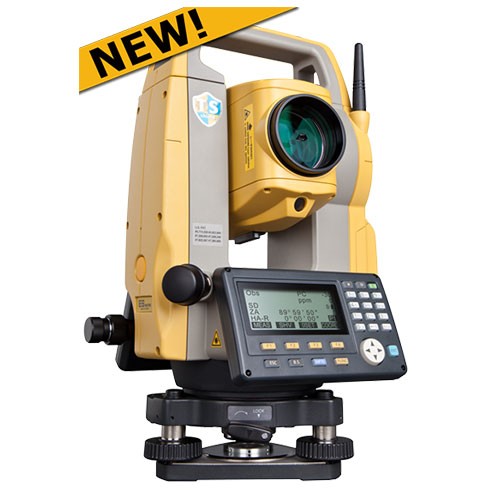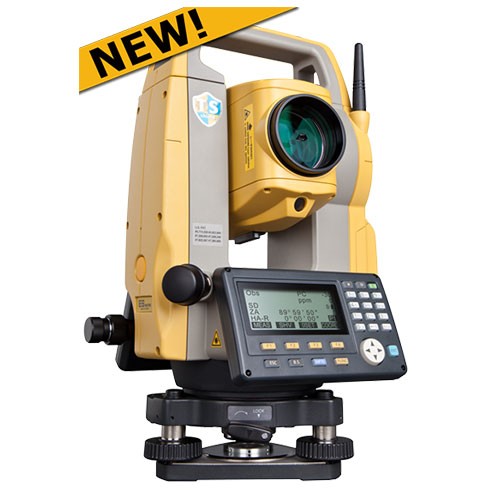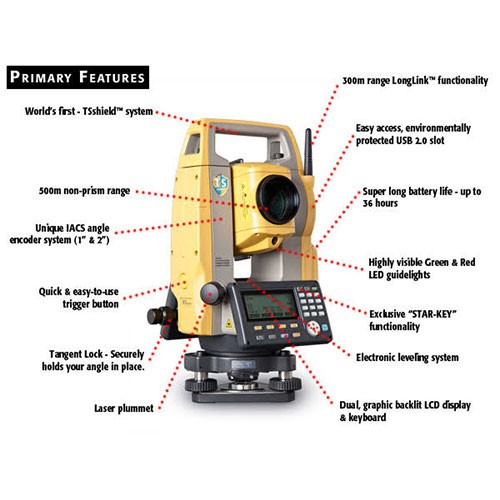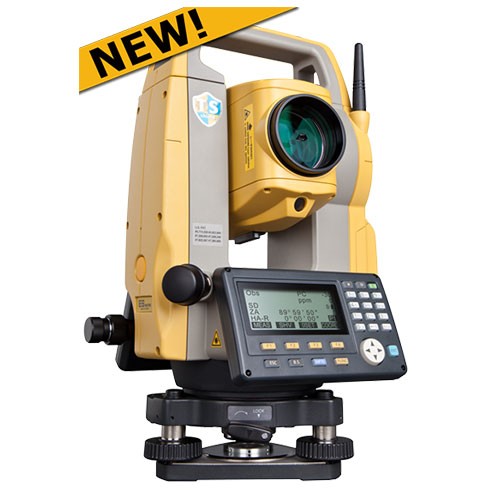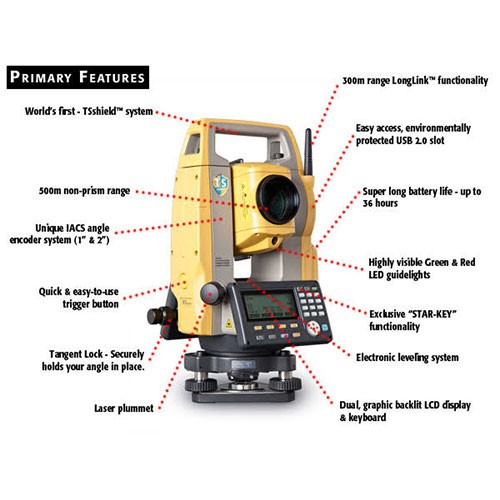 [xyz-ips snippet="IS-Standard"]
Topcon's new ES 100 Series Total Stations – New Advanced Design with Superior Technology
The new ES Series was designed from the ground up to deliver the very latest technology advantages, all in a small, sleek design – you'll appreciate the advantages from the very first measurement.
Featuring a class-leading EDM unit, the ES is able to measure up to 4,000m to standard prisms and can measure in reflectorless mode up to 500m at an incredible 3mm + 2ppm accuracy.
Measurements are carried out faster than ever, and at 15mm (over 30m), the bright red laser dot pinpoints features with ease.
Ultra-Powerful, Advanced EDM
500m non-prism range
4000m prism range
Less than 1 second fine measurement