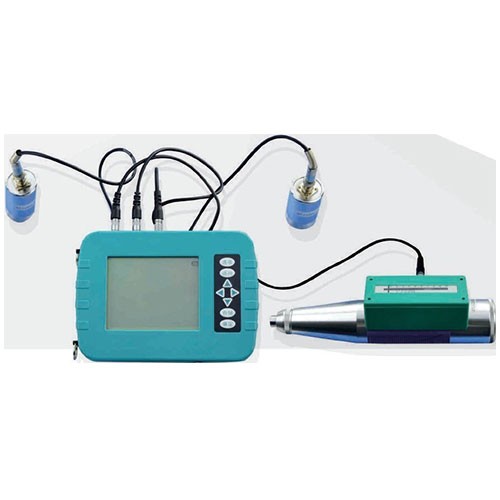 [xyz-ips snippet="IS-Standard"]
Ultrasonic Rebound Hammer is a comprehensive instrument for testing the strength of concrete. It can be used as an ordinary rebound tester or as an ultrasonic rebound comprehensive tester. It can measure the rebound value as well as the sound time and sound speed. It is suitable for non-destructive testing of common concrete compressive strength in various construction projects.
Product Features:
Upgraded wireless cloud transmission function.
Adopt three anti-shell design, waterproof, dust-proof and shock-proof.
Multi-function: The compressive strength of concrete can be tested by two methods: rebound method and ultrasonic rebound method. It can measure the rebound value, and can measure sound time and sound speed, which is simple and convenient.
High quality: using imported sensors and advanced ARM processor, the test is fast and accurate, and the test results can be analyzed on site.
Easy to use: full Chinese interface, with prompts, quick learning to conduct on-site testing.
Powerful: The instrument can store 4000 sets of data, and record the test date at the same time, which is convenient for users to view and manage. The USB interface can quickly import data to the host computer for analysis and processing.
[vcex_divider color="#eaeaea"]