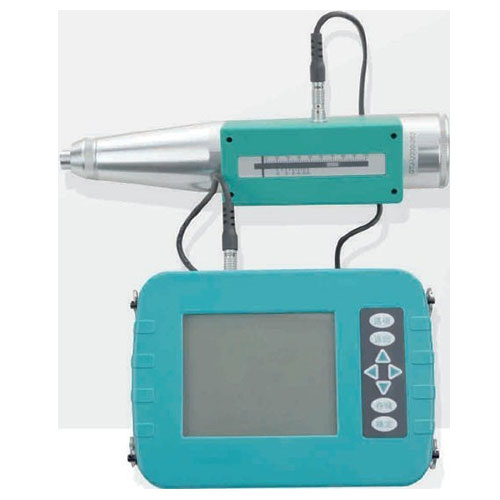 [xyz-ips snippet="IS-Standard"]
Automatic digital rebound hammer is an instrument used for non-damage testing and evaluation of compressive strength of hardened concrete in building structures. It can detect and record rebound value, carbonization depth value, Angle, test surface and other parameters. The strength of the component can be inferred immediately after testing.
Product Features:
New upgrade, adopting three-proof shell design, waterproof, dustproof and shockproof.
Using a new MOS image sensor to subvert the traditional signal acquisition method, the data is accurate and reliable.
The rebound value is displayed in the form of numbers and scales, and the indication values are consistent.
Simple and convenient operation, according to the component management data, the strength is estimated, and the carbonization value can be recorded on site.
One main machine can be equipped with multiple mechanical rebound hammers to ensure continuous testing.
The software is powerful, can be built into a variety of measurement standards, and export a variety of test reports.
Optional printer, can directly print test data on site.